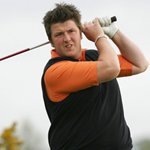 Adam Constable - Head Professional
I first joined Cardiff Golf Club in 1996 as a junior member, I represented both Glamorgan and Wales at under 18 level. In 1999 I joined the professional staff and began my three year foundation degree programme with the support of the club. I became a fully qualified member of the PGA in 2004 and started playing full time. In 2006 and 2007 I won the Welsh Young Professionals Championship, then followed up in 2008 with a win at the British Power Play Championship. As a young professional I have won over 35 events. My most memorable achievement to date shooting a 62, here at Cardiff, which is currently the course record! I have over 11 years of teaching experience under my belt and get on extremely well with our members here at Cardiff please don't hesitate to come and say hello, we are only too glad to help!
---
Lewis Jones - Assistant Head Professional
Lewis Jones also has a long connection with the club having joined as a junior member in 1998. He captained the junior team and also represented the Club at senior level. He completed the 3 year PGA training course at Cardiff Golf Club between 2006 & 2009, and took an active part in coaching the Club's juniors as well as having a busy diary coaching our members and non- members alike. He has spent the last 3 years playing as a professional both in the UK and abroad recording a win and many other encouraging finishes and thoroughly enjoyed his experience as a tournament player. We are delighted to welcome him back to Cardiff Golf Club, and Lewis is extremely happy to be further developing his teaching career back at the Golf Club where he started his golfing life.
---